Models of Godzilla's skeleton were inspired after the 2002 movie Godzilla Against Mechagodzilla. This amazing diorama was made with the M1 Godzilla skeleton sculpted by Takayuki Takeya. This diorama is an attempt to recreate that scene.
If you look closely you'll see a tiny submariner on the seafloor connected by an air line (?) to the ship above. I haven't seen the movie but I guess whatever he released into the water caused the mighty Godzilla to disintegrate! Click each image for a closer look.
Images kindly provided by my friend John Carlson (Monstrosities, Rex Riders)
Originally published in Hobby Japan (?)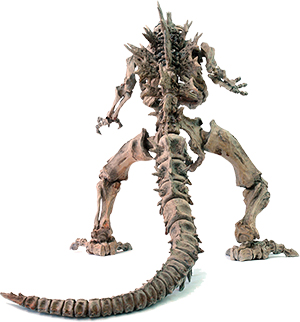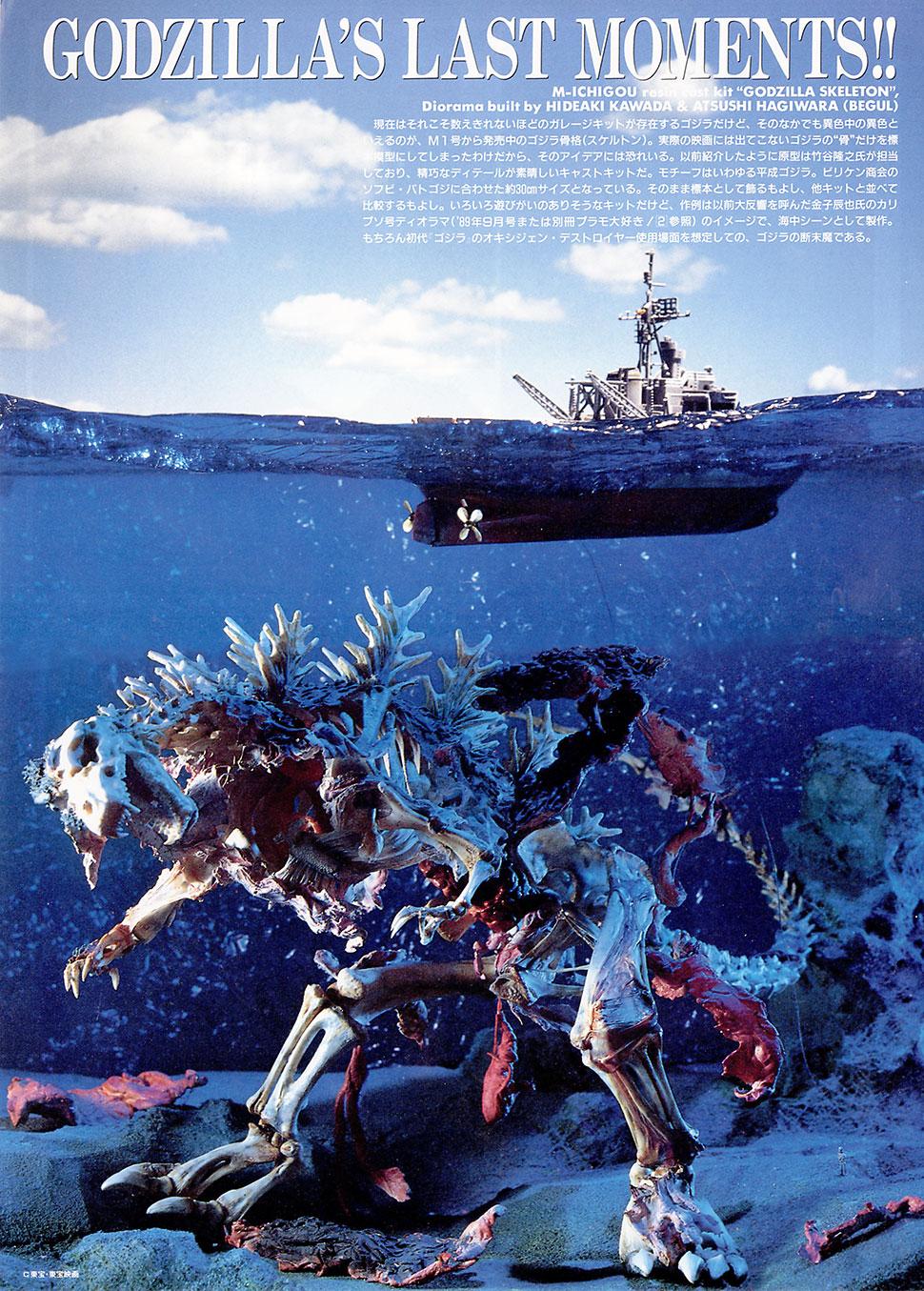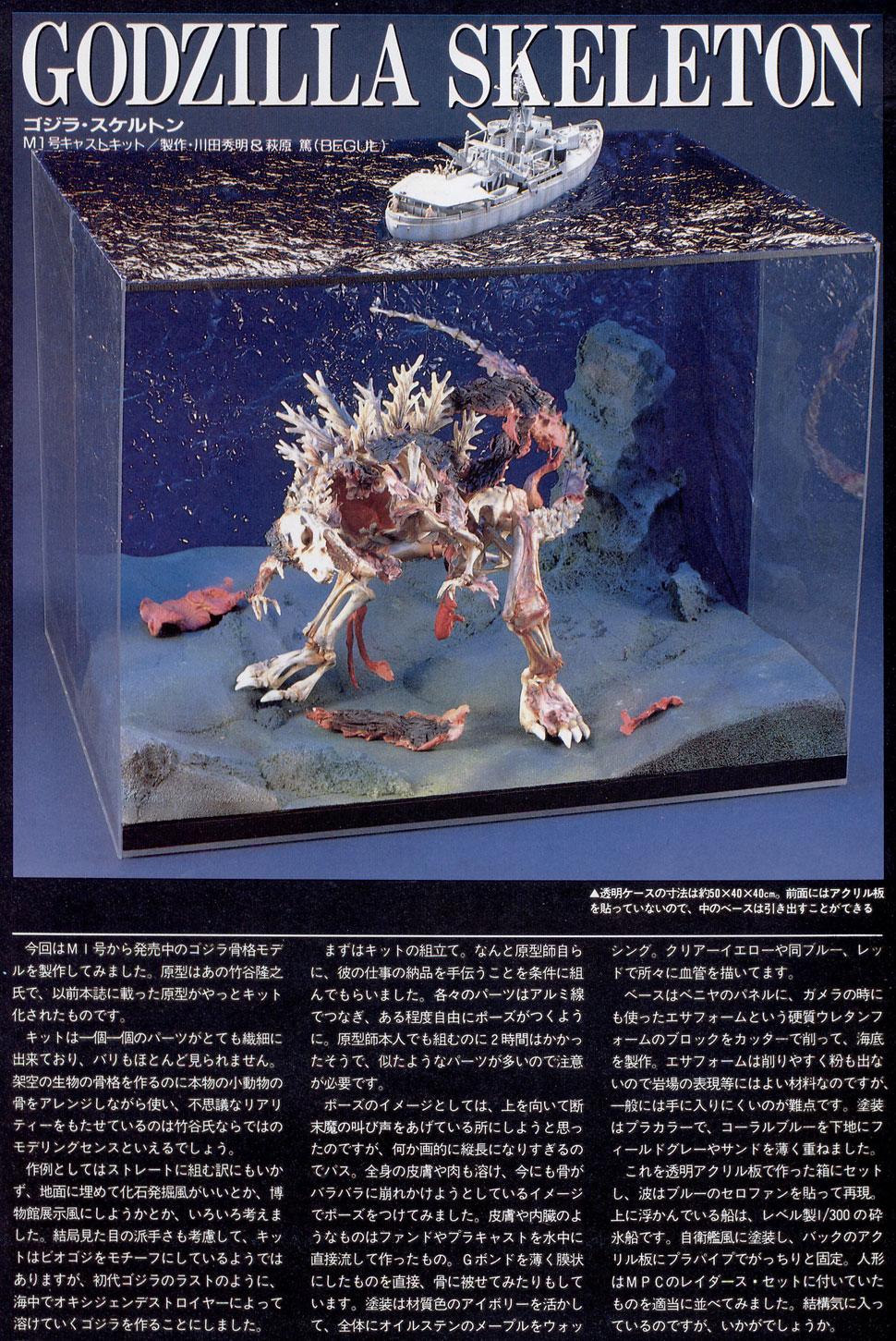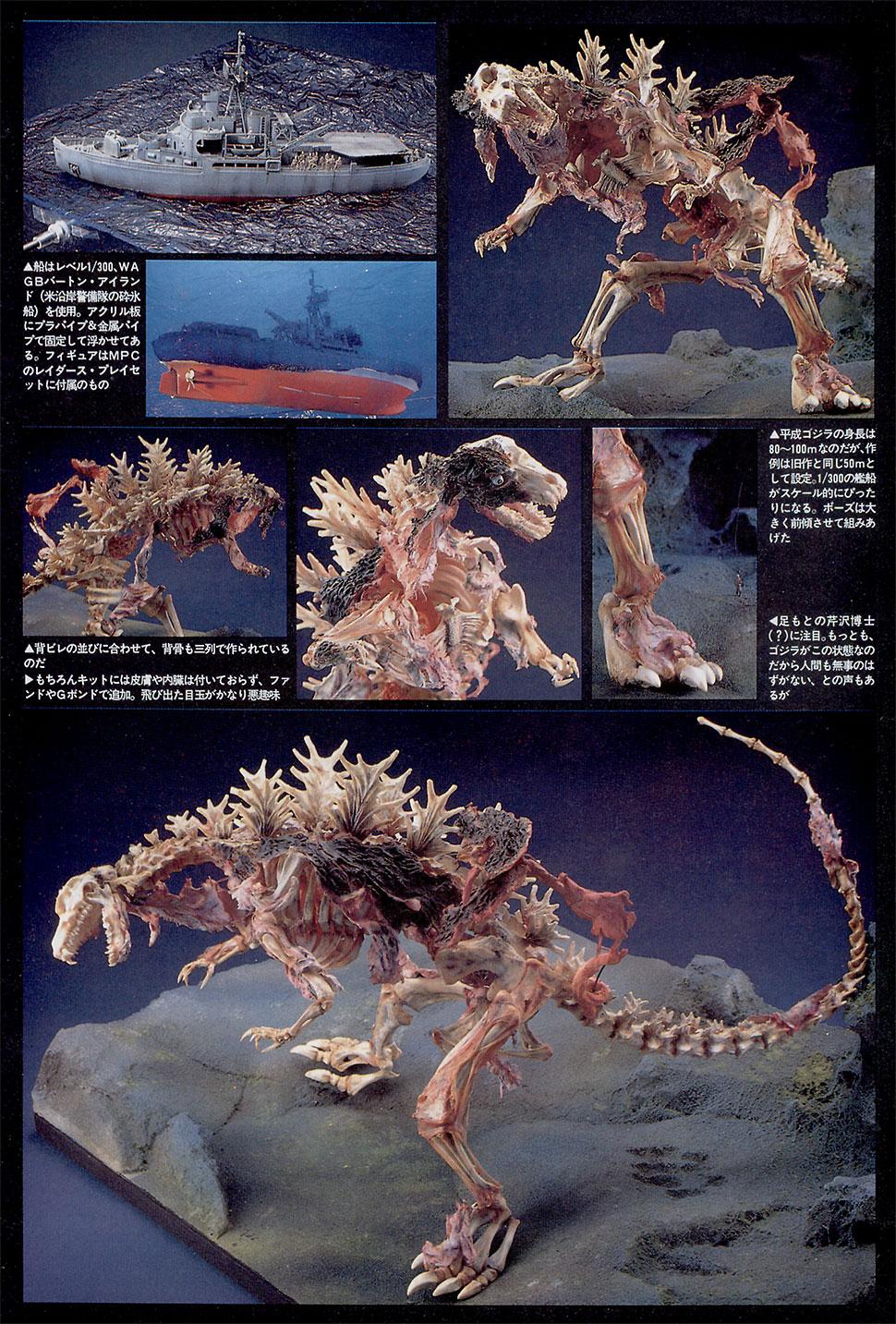 If you have additional information, resources or images
I am very keen to hear from you. Please contact me.