Hand-cast polyurethane resin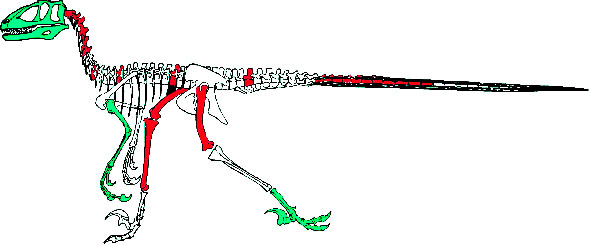 Progress image modified from the original Wiccart website
Colored bones were completed but only those in green were
offered for sale as three separate kits (described below)

The Deinonychus skeleton parts were the last models produced by Steve Harvey of Wiccart before he ceased production in 2000.
Originally planned to be a full skeleton model like the original Wiccart Ramphorhynchus munsteri kit, it was unfortunately never completed. Some parts were reproduced and sold as "sub-kits"; the pes (foot), manus (hand and arm), and skull were made and released for sale in that order. All of those sub-kits are documented here,
By Wiccart standards the opaque cream-colored resin used and each of the casts were high quality and sculpt is excellent.

The number of kits produced is unknown but likley limited to 25 (as for other Wiccart kits). The kits here were order #006.
From Frank Galef I learned the skull model was possibly a re-work of an original model sold by Ants Inc. (Frank owns copies of each Wicart sub-kit and a set of Ants skull models). If so, the Ants skull was likley the starting point for the Wiccart project as it would have set the scale for the rest of the reconstruction.

A full set of sub-kits was offered for sale on Ebay by the collector Siaomouse (Singapore) in late 2010. I missed the sale but the new owner, another collector friend Zhenghao Chen (USA) contacted me once he took possession. The kits were in mint condition, very likley the only copies left. Zhen didn't want to build the originals so offered to send them to me to recast. This way we can both enjoy the models while Zhen preserves his originals intact. I'll show photos of my built-up recasts in future (and of course I now have to eventually complete the whole skeleton!).

This painted buildup is from my recast version. I made only minor changes and the model was made in a hurry. As with any resin model with complex and delicate parts (the palate is a case in point) it required some gentle coaxing with a heat gun to bend parts to fit properly. I gently scraped and reshaped each tooth with a scalpel after the bone was painted to give them a fresh pure-white finish. They were then roughly washed with paint to the gum line for a natural exposed enamel coloring. All parts are glued except the jaw, which suspends the maxilla on brass rods at the joint.

I think you'd agree it's a great model, the best I've seen for a small theropod skull. When I first saw the kit and the rough cast parts (taken from an earlier ANTS model) I wasn't so keen on it, but it's really surprised me.

At some point I'll remodel the parts so they snap-fit without glue, further improve detail, and add scleral (eye) bones (when I get around to it!), but for now it's a very welcome addition to my collection. I did make a couple of extra casts so if anyone is interested, be quick!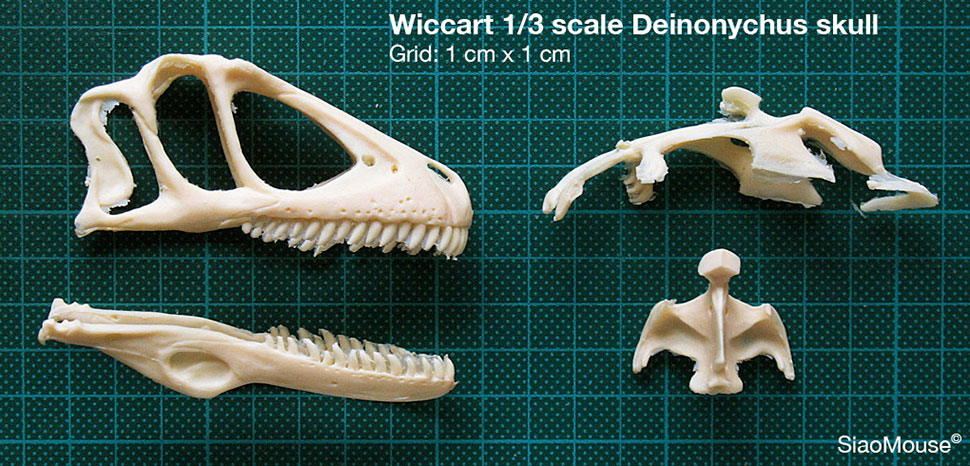 Parts images kindly provided by SiaoMouse (Singapore)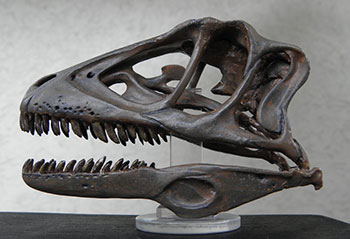 Wiccart failed to deliver the braincase part in Frank's kit so the back of the skull is approximated with putty.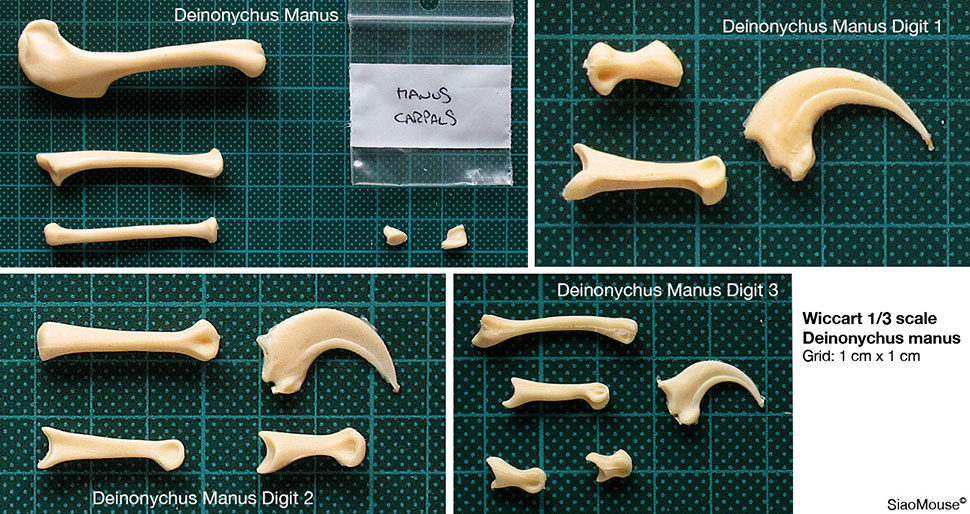 Parts images kindly provided by SiaoMouse (Singapore)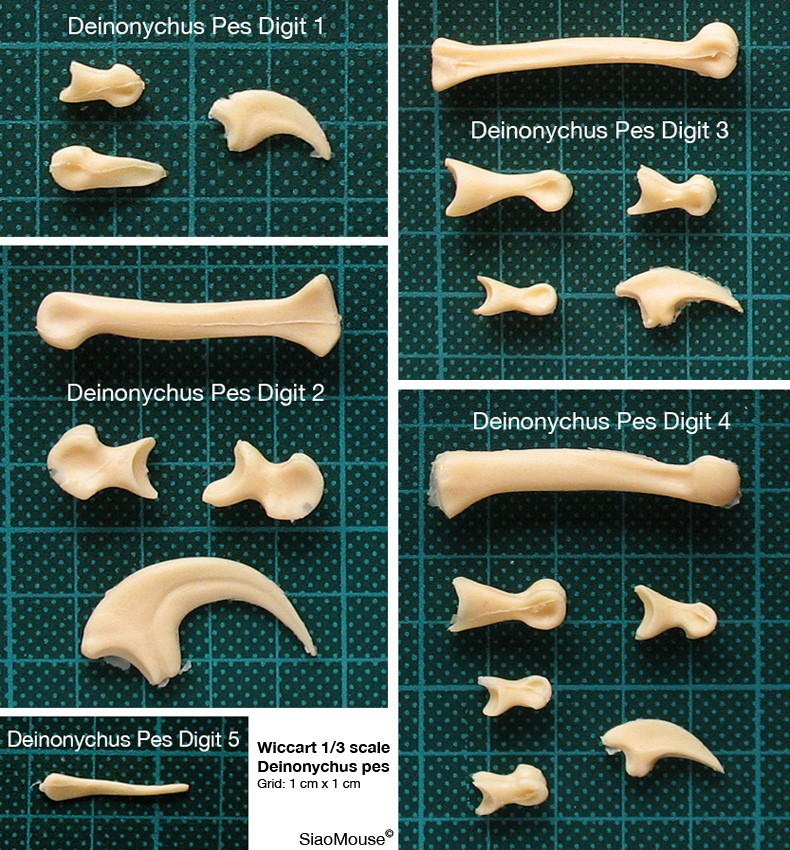 Parts images kindly provided by SiaoMouse (Singapore)

If you have additional information, resources or images
I am very keen to hear from you. Please contact me.