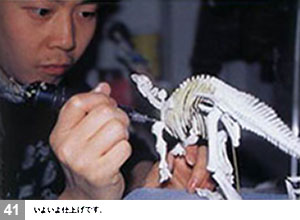 Sculpting completed, the model is given a final
overall detail with a rotary tool. Throat armour of
small dermal ossicles is added and detailed (44).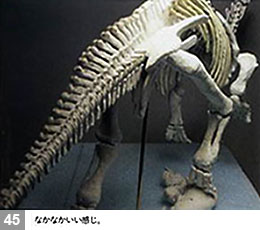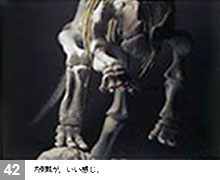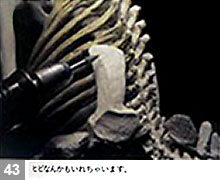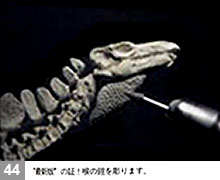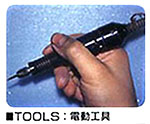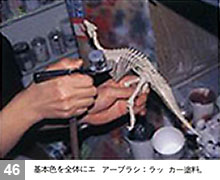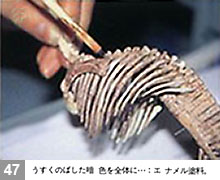 A variety of painting techniques complete the model; airbrushed primer (46), darker basecoat (47)
lighter color drybrushing (48, 49) and stipling (50) give a fossil look to the completed sculpture (51).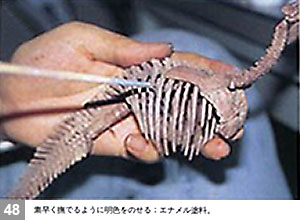 If you have additional information, resources, images
or can help with translation of the Japanese descriptions
of this material I am very keen to hear from you.
Please contact me.